Cork Roller
Our cork roller is the UK's first, sustainable alternative to traditional foam rollers.
Made purely from natural cork + food-grade, non-toxic binding agent

Biodegradable

Naturally anti-microbial and impermeable to liquid

9.5 cm x 9.5cm x 30 cm

Lightweight at 0.57kg

Designed in Australia, made in China.
Care Instructions
Use indoors on a hard, flat surface

To clean, spray with lemon water and wipe with a dry cloth
When we exercise, microscopic tears occur within our muscles. This is healthy and expected, and it is in healing these tears that our muscles grow and develop. However, for healing to occur, we require the proper recovery routine – rest, diet and active muscle massage (self-myofasical release).
If muscles do not recover properly post-workout, scar tissue can develop within the muscle and result in tightness. In extreme cases, this scar tissue can grab hold of bone structure, causing significant pain and reduced performance. Shin splints are a common example.
Looking for a sustainable foam roller? Exercise recovery rollers are traditionally made out of PVC plastic and EVA foam. Both PVC and EVA are derived from crude oil and are extremely difficult to recycle. Chances are, 99% of foam rollers end up in landfill.
Cork on the other hand is 100% natural and 100% biodegradable. The process of harvesting cork is in fact regenerative. Stripped cork trees actually absorb 5 times more CO2!
The majority of the world's cork is grown in Portugal and is used for wine corks. Sadly, large volumes of wine corks are being replaced with plastic alternatives, significantly reducing the global demand for cork. There is a need for new products to utilise cork - that's where we come in!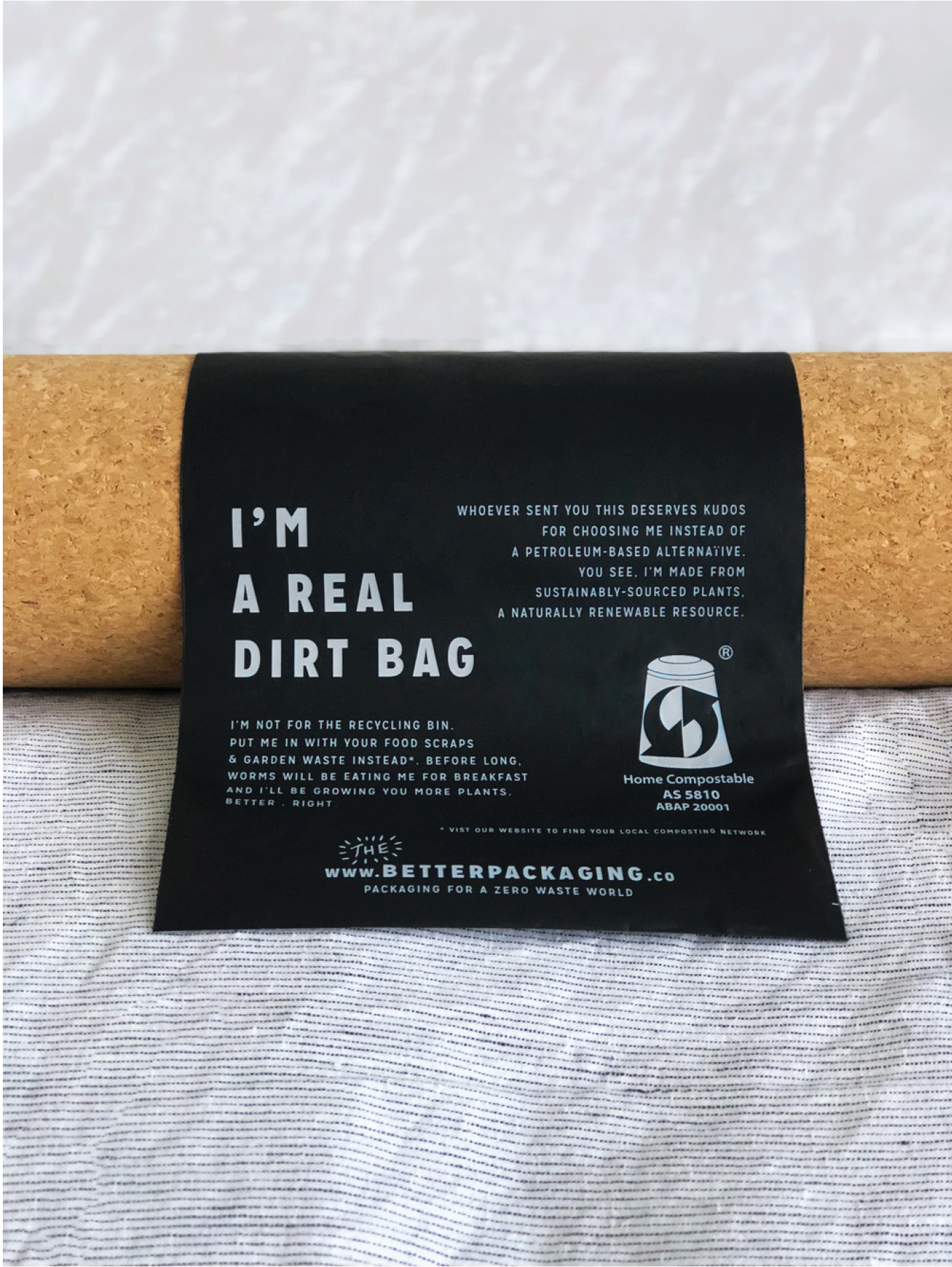 Our plastic-free packaging
We are committed to reducing our carbon footprint through sustainable packaging. All retail orders (and small wholesale orders) arrive wrapped in recycled tissue paper, plastic-free tape and best of all, comPOST Packs from our friends at Better Packaging Co. This means our packaging is made from 100% biodegradable and compostable materials PLUS it looks pretty damn good too!
Disclaimer Sure Project London Ltd is not a licensed medical care or physiotherapy provider and strongly recommends that you consult with your physician before commencing to use any of our products.
Cork is a natural product, this means that the colour and grain of each cork roller may vary slightly and products may have small imperfections that do not affect functionality.